What does dermatologically & clinically tested mean?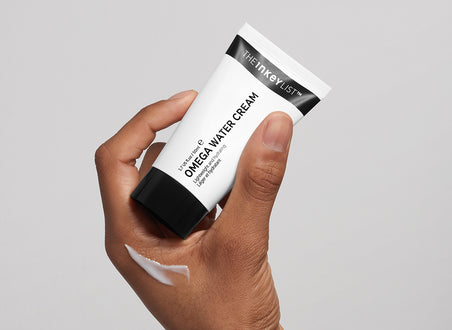 The spectrum of skincare is vast with a wide variety of ingredients, formulas and treatments available to build your routine and target concerns. We put our trust in our products and, as a skincare provider, it's our responsibility at The INKEY List to offer products that are safe and work. 
When cultivating a new product, it is put through a testing process before it reaches your routine. Required by governing bodies, this is to ensure safety as well as refining the formula to its fullest potential. 
The minimum requirement is for a product to be evaluated by an external safety assessor, such as a qualified toxicologist, who will evaluate the ingredients used and formulation of the product and make a safety assessment. There are a number of globally recognised standardised tests plus testing protocols specific to the desired outcomes of different formulas. 
From here, products can undergo further testing for effectiveness as well as safety. You may be familiar with the terms 'clinically tested' and 'dermatologically tested' associated with skincare which are two ways brands can deepen their testing of their products. But what do these mean?
DEFINITION: CLINICALLY TESTED
The product was tested under clinical conditions (such as in a lab) to measure the technical results of the product. This is more quantitative, data and results focused versus qualitative information like opinion, perception or appearance. 
Example: Testing the skin's hydration levels over 24 hours after using Hyaluronic Acid Serum. 
DEFINITION: DERMATOLOGICALLY TESTED
The product was tested and the testing was supervised and results verified by a qualified dermatologist. This is often looking at how the skin is likely to react. These tests can be varied. 
INKEY LIST DERMATOLOGICALLY AND CLINICALLY TESTED PRODUCTS 
Dermatologically tested deeply hydrating cleanser for soft, smooth and healthy skin.
Dermatologically tested, a simple combination of an Omega Fatty Acid Complex, Glycerin, Betain and Niacinamide, work together to optimize long-lasting hydration, help control oil levels and even skin tone. ​
A gentle, yet powerful treatment that helps to significantly reduce hyperpigmentation and fade marks caused by blemishes or breakouts.
Clear blemishes fast, reduce inflammation and prevent clogged pores with our non-drying, targeted treatment. With a cream formula, it is easily layered under makeup without flaking.
WHAT IF SOMETHING ISN'T DERMATOLOGICALLY OR CLINICALLY TESTED?
Products are still safe to use without the stamp of being clinically or dermatologically tested as all products have a minimum requirement of safety evaluation to be available to the public. 
It's also important to note that even products that have been clinically and dermatologically tested, they still require a patch test. Whilst deemed safe for use, each individual's skin is different and could react with certain ingredients. Simply dab a small amount of product on your inner forearm 24 hours before incorporating into your routine and observe for any reaction. Learn more about patch testing here.
If you have any further questions, contact us as askINKEY.