How To Get Cloud Skin In 5 Steps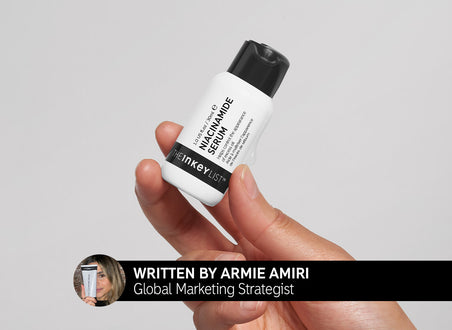 Move over glossy, glass-looking skin, because cloud skin is making a comeback, and we're rethinking the amount of highlighter we apply.

With over 13 million views on TikTok, the soft matte alternative to a sheeny complexion has taken the internet by storm. Unlike glass, buttery, or dolphin skin, which aims to make your complexion so luminous it could have been modeled from glass by the skin gods, cloud skin uses a strategic mix of skincare and makeup to achieve a dreamy and ethereal glow-from-within look. 
Think soft hues during golden hour or a beautiful Renaissance painting (speaking of Renaissance, are we the only ones who were unable to get tickets to see Beyonce on tour this year?). 
But this isn't a new trend. Before the inception of TikTok, our Instagram feeds were swamped with uber-matte full coverage foundation looks. We even went through a super matte lipstick era too. But cloud skin combines the two styles together, creating a blurred effect that doesn't feel too gleamy or too dry. 
So, what's the INKEY way of achieving the perfect cloud skin look? Think base. 
The most important factor when wanting to achieve the look is a good hydrating base and technique. Our dry-skin-hunnies need not worry about the resurgence of this soft matte look because with the right skincare ingredients, you'll be running to pull that setting powder back out of the drawer again. 


Step 1: CLEANSE
The first step is keeping up with your skincare routine and making sure your skin is well-moisturized and well-hydrated. You'll want to start with a good cleanser, like The INKEY List's Hyaluronic Acid Cleanser that gently removes makeup and hydrates the skin- a big fan favorite with our dry hunnies. 


Step 2: HYDRATE
Next, you'll want to actually hydrate the skin. Take our Hyaluronic Acid Serum, which works across multiple layers to moisturize, plump, and smooth skin. 


Step 3: TREAT
For our oily skin babes, we'd then recommend going in with a Niacinamide Serum to effectively keep oil, redness, and blemishes at bay. 


Step 4: MOISTURIZE
The last step - not counting SPF because we know this is a non-negotiable, yes even during winter - you'll want to follow up with a good moisturizer. Our cult-favorite, dermatologically tested Omega Water Cream can help support a healthy skin barrier and is lightweight enough to sit under any makeup. 


Step 5: MATTE GLOW
Because we are being smarter with our skincare this year, we're taking pro-MUA tips by mixing our Polyglutamic Acid Serum with our foundation to provide a glowy primer to our makeup routine. Simply pump a few drops into your foundation and follow with a setting powder and blush to give that gorgeous, subtle dreamy look.


If you have any other questions or would like to speak to our team directly about your skincare goals, chat with us at
askINKEY!