How to Reduce and Prevent Redness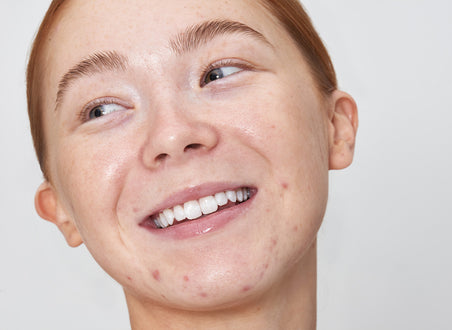 So many things can cause facial redness—genetics, skin type, the environment, stress, breakouts, etc. Whatever the cause, it can feel uncomfortable to say the least. With the right skin care formulas, you can not only soothe dry, itchy skin but you can prevent redness from happening in the first place. 


Best Products for Redness


Hyaluronic Acid Serum
If your skin feels dry or tight—try a Hyaluronic Acid Serum. Hyaluronic acid not only helps skin stay plump and hydrated, it also has anti-inflammatory properties that work to visibly calm redness.


Niacinamide Serum
Niacinamide is one of the best ingredients for your skin, period. This is particularly true for eczema-, rosacea- and acne-prone skin types because it works to reduce inflammation while evening skin tone. We recommend this Niacinamide Serum. 


Soothing Mask
A soothing face mask is a quick way to calm redness. Madecassoside Mask provides instant cooling and hydration to stressed skin while working to reduce inflammation over time. 


Gentle Cleanser
A cleansing balm is a non-irritating way to remove makeup and impurities. Sensitive skin types should always opt for gentle, non-drying cleansers that won't strip skin or have tightening effects. Oat Cleansing Balm contains colloidal oatmeal which has naturally soothing properties that reduce redness and are ideal for delicate skin.


Glucoside Serum
Reduce redness while keeping skin soft and moisturized with Glucoside Serum. This gentle treatment  has ingredients that improve underlying factors associated with signs of redness.


How to Prevent Redness


Always Wear SPF
Research has shown that the sun is one of the biggest triggers for rosacea flare-ups. Protect skin and help prevent bouts of redness with SPF every day, all year round. 


Stay Moisturized
Hydrated skin is better able to fend off signs of sensitivity and redness. Omega Water Cream contains a nourishing fatty acid complex combined with glycerin, betaine, and niacinamide to lock in hydration, even tone, and strengthen skin's barrier. This formula is also great for reducing redness from acne. 


Be Gentle
All skin types should steer clear of known irritating ingredients like alcohol, fragrance, and harsh exfoliants, but this is extra important for sensitive or redness-prone skin types. Always opt for gentle, non-drying formulas filled with calming ingredients that support skin's barrier and feel soothing on contact. 


More questions about redness? Our askINKEY team is available on our live chat.