How should I store my skincare?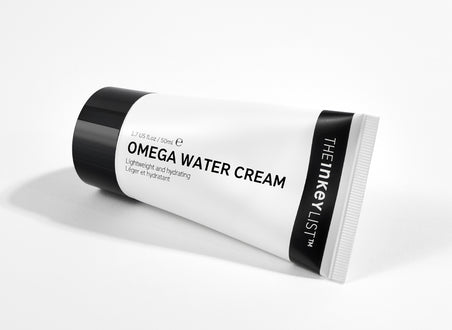 There are so many different ways to store skincare these days, but after you've decided the type of shelving unit or boxes you'd like to suit your aesthetic, there are certain rules to bear in mind when deciding where to house them.
Why is it important to store skincare correctly?
Storing your skincare correctly helps to keep things hygienic and prolong the life of products making them both safe to use and at their most effective. Keeping your skincare in the wrong place can mean a shorter shelf life, which can be frustrating for a number of reasons, not least because of money spent on products.  
What temperature and where should you store skincare?
So, where should you actually keep skincare? There are a few cardinal rules for this, including those that center around temperature. Most importantly, you should always make sure that products are kept out of direct sunlight, or anywhere where their temperature may fluctuate drastically. For example, super steamy bathrooms or bathroom cabinets prone to condensation or damp are not ideal. Next to or near a hot radiator is also not advisable. 
Storing skincare in dry areas at constant temperatures is best, as this will prevent them from becoming very warm and less beneficial to skin. You'll also want to make sure you seal products well after use, to ensure heat or moisture cannot get in. 
It's worth mentioning that with some ingredients, storage is even more important. For example, light-sensitive 15% Vitamin C + EGF Serum and Retinol Serum must be kept away from sunlight or other bright light to maintain efficacy. 
Should you use a skincare fridge? 
There has been a great deal of hype around skincare fridges in recent years. But are they really worth an investment
While it is not absolutely necessary to keep any skincare in the fridge, there are some items that can certainly benefit from the cool to improve user experience. For example, eye creams like Caffeine Eye Cream would feel even more refreshing and rejuvenating after 30 minutes in the fridge prior to use. 
Certain masks and moisturizers will feel refrehsing on skin in the warmer months, too. For example, 30 minutes in the fridge will boost our Omega Water Cream's cooling benefits.
That said, it's not necessary to invest in a skincare fridge to do this; a quick 30 minutes in your existing fridge is just fine. Be aware too that certain skincare products may not be suited to colder temperatures so storing them long-term risks affecting their formulation and efficacy. 
There are certain ingredients that should never be put in the fridge. These include masks with clay, and balm and oil textures, which do not do well in extreme heat or cold. When meeting high or low temperatures, they can separate or solidify. Be on the lookout for changes in texture, colour and smell with anything you choose to store in the fridge.